Should You get a Basenji?
The Basenji is believed to be one
of the oldest domesticated breeds in the world. Prehistoric cave paintings dating as far back as 6000BC in Libya show Basenji-like dogs in hunting scenes. They have been depicted in many Egyptian drawings and artifacts since that time.
The name 'Basenji' is African
and means 'dogs of the villagers'. The breed was not introduced into Europe until the 1870's. They were originally called African Bush Dogs, Congo Terriers and Lagos Bush Dogs.
Early efforts to establish
the breed in Europe were unsuccessful. Many died from distemper. It wasn't until 1936, when a woman named Olivia Brown, successfully began breeding Basenji's. After a very successful debut at the Crufts dog show in 1937-the breed made their way to America. They were recognized by the AKC in 1944.
In Landmark Research on Modern Dog Breed
development, the Basenji has been shown to share the most DNA with an ancestor of the following breeds:

Rat Terrier
Azawakh
Advertisement
Basenji's are very curious
and independent. They have gone through centuries of evolution and were bred to be solo hunters and take care of themselves. They were never walked on leashes or kept in crates. This is counter to their nature and one of the reasons they can be tough to train.
According to FCI Breed Standard
the Basenji can reach up to 17 inches in height and up to 24 pounds in weight. Accepted coat colors are:

"Pure black and white; red and white; black and tan, and white with melon pips and tan markings on muzzle and cheeks; black; tan and white; brindle : red background with black stripes, the more clearly defined the stripes the better. The white should be on the feet, chest and tail tip."
Because of their flat larynxes
Basenji's do not vocalize like other dogs. They can yodel, scream, whimper and whine and can produce some rather interesting sounds!
Growing Up Basenji
The AKC Conducts Dog Racing Trials
each December in Orlando, FL. called the Fast CAT Invitational. This is a 100 yard race where dogs run individually chasing a lure. The average running speed by Basenji's is almost 24 mph. The fastest recorded speed by a Basenji was by a dog named CH Remeseb's King Zircon at 30.83 mph!
Basenjis use a double suspension gallop
when they run. Most dogs have one foot touching the ground when they run, but Basenji's, like Greyhounds and Whippets have all four paws off the ground. This is one of the reasons this little dog can run so fast!
The CBARQ Dog Temperament Research
study, conducted at the University of Pennsylvania, is a giant study of over 300 dog breeds and 60,000 individual dogs. In this study, the Basenji ranks 122 out of 124 breeds in trainability. Their independent streak, stubbornness and the fact that they are not eager to please can make them VERY difficult to train.
In this Same Research
the Basenji ranks very high (2 out of 124 breeds) in aggression towards their owners. Essentially, this means when you approach their food, toy, territory etc. they MAY react by growling, bearing of teeth and in severe cases lunging or biting.

Basenji Humor!
In the Landmark Book
entitled, "The Intelligence of Dogs", professor Stanley Coren researched and documented the intelligence of over 130 different dog breeds. In his book, the Basenji ranks 78th out of 138 breeds in working/obedience intelligence. Essentially this means they will learn new commands in 80 to 100 repetitions and obey first commands less than 25% of the time. This puts them in the "lowest working and obedience intelligence" category. In contrast, the most intelligent breeds will learn the same command in 5 repetitions or less!


Basenji's Have an Average
lifespan of 13-14 years. The oldest Basenji is said to be from Sweden and was reported to be 24 years old. They are a tough little breed, but there are some health concerns to be aware of :

Fanconi syndrome
IPSID
Hemolytic Anemia
The Basenji is known as a very
clean breed-almost cat-like and will use the bathroom in one area of the house, making housebreaking rather easy. They are known as a "low-odor" breed similar to the Bichon Frise, Whippets and Maltese.
Half God-Half Man?
The ancient Egyptian god named Anubis was said to be the guardian of the afterlife who ushered soles into the realm of the dead. Some say the half dog-half man symbol has the head of a Jackal and some say a Basenji. What do you think?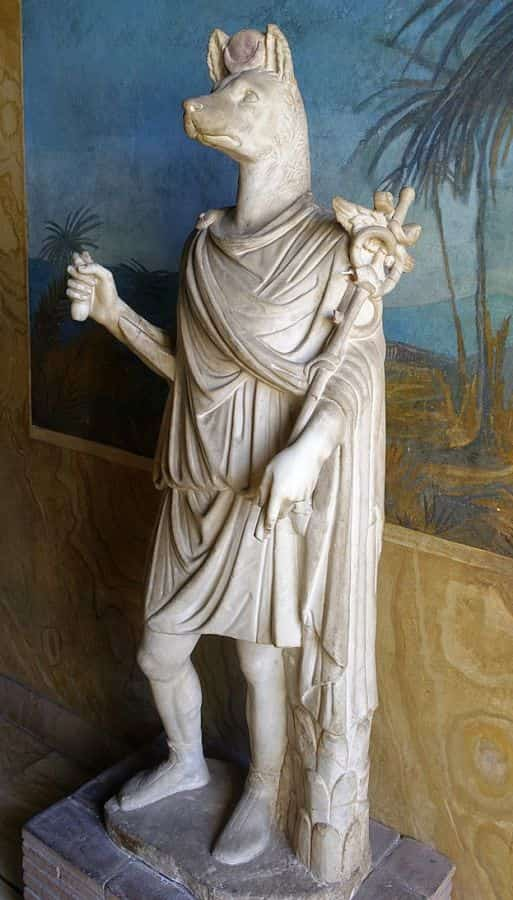 Take a Fun Basenji Quiz!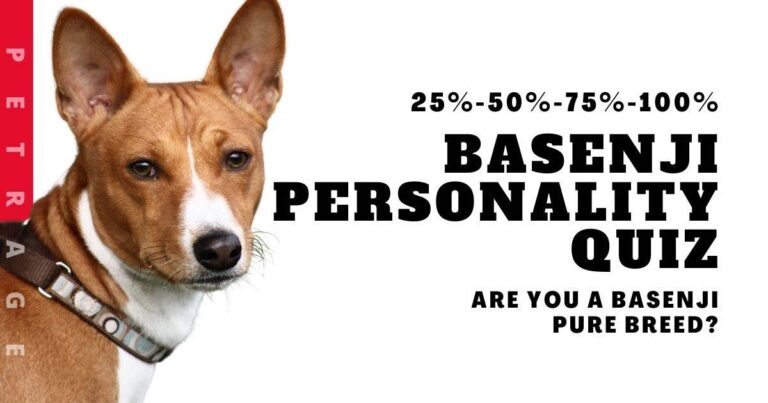 More Basenji Stuff #basenji
Say "hello" and share a picture or two to the Basenji page – #basenji