Is a Chow Chow Right for You?
Chow Chows, also known as "the puffy lion dogs", are an ancient and distinctive dog breed known for their thick, fluffy coats and distinctive blue-black tongues. These independent and dignified dogs have a rich history and are often admired for their unique appearance and personality. In this article, we will share 13 interesting facts about Chow Chows, including their origins, physical characteristics, and unique personality traits. Whether you're a Chow Chow owner or simply a fan of this unique breed, these facts will give you a deeper understanding and appreciation for the Chow Chow and its unique place in the dog-loving community.
Genetic testing of Chow Chow's show
the breed originated from Chinese indigenous dogs about 8300 years ago. They are said to have originated in Arctic Asia, though their EXACT origins are uncertain.
Chow Chows are Considered a
basal dog breed and developed alongside the Akita and Shar Pei. Experts believe they are the original ancestors of the Samoyed, Norwegian Elkhound, Pomeranian, Keeshond and others.
Chow Chows were Once Known as
man kou which translates to "dog of the Barbarians" when they were used as war dogs in ancient times. They have also been used as a working dog for hunting and protection of livestock for centuries. At one time, they were consumed for food and their meat was considered a delicacy.
Advertisement
The Chow Chow are one of two dog
breeds (the other being the Chinese Shar-Pei) that has a blue-black tongue. The tongue is pink when the dogs are young but turns a blue-black color as they age. It is unclear why this happens. Ancient lore says that when God was painting the sky, he dripped some blue paint and the Chow Chow followed along and licked up the drops!
Chows also possess 44 Teeth while
most dogs only have 42. Some scholars believe that, up to 28 million years back, a now extinct animal called the Simocyon, which lived in sub-Arctic regions of Siberia and had 44 teeth, is linked to this trait. Both canines and bears developed from the Simocyon.
According to AKC Breed Standard
the Chow comes in 5 colors: red (light golden to deep mahogany), black, blue, cinnamon (light fawn to deep
cinnamon) and cream.
Growing Up Chow Chow
In this Same Research
the Chow Chow ranks 100th out of 124 breeds in excitability. They generally do not get hyper or overly excited at potentially arousing events such as the doorbell ringing or getting ready for a walk, drive.
Humor
In the Landmark Book
entitled, "The Intelligence of Dogs", professor Stanley Coren researched and documented the intelligence of over 130 different dog breeds. In his book, the Chow Chow ranks 76th out of 130 breeds in working/obedience intelligence. Essentially, this means they will learn new commands in 80-100 repetitions. In contrast, the "brightest" breeds will learn the same commands in less than 5 repetitions!

Chow Chows have Some Unique Physical Traits.
Because their back legs are straight, Chow Chows have a different stride than most dogs. Their gait can look somewhat "wooden".

Chow Chow's eyes are sunk back in their heads and they may not have the best peripheral vision. It's best to approach this breed from the front and not the rear or side.

Chow Chows do not make the best swimmers. Their thick, double coat can weigh the dog down when wet.
Take a Fun Chow Chow Quiz!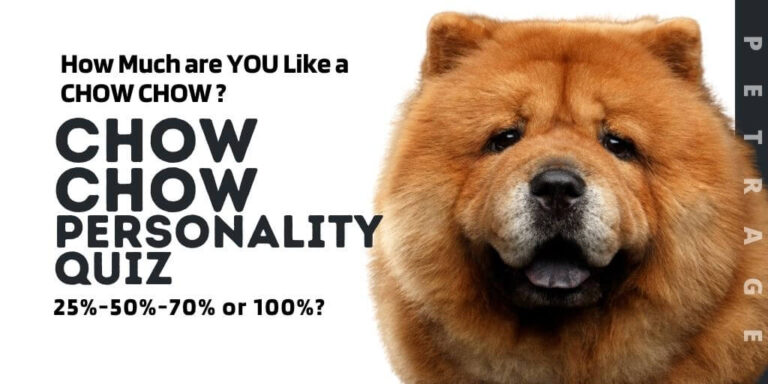 Chow Chow Infographic